Wildest Moments 1 - 12x12" - Original Abstract Painting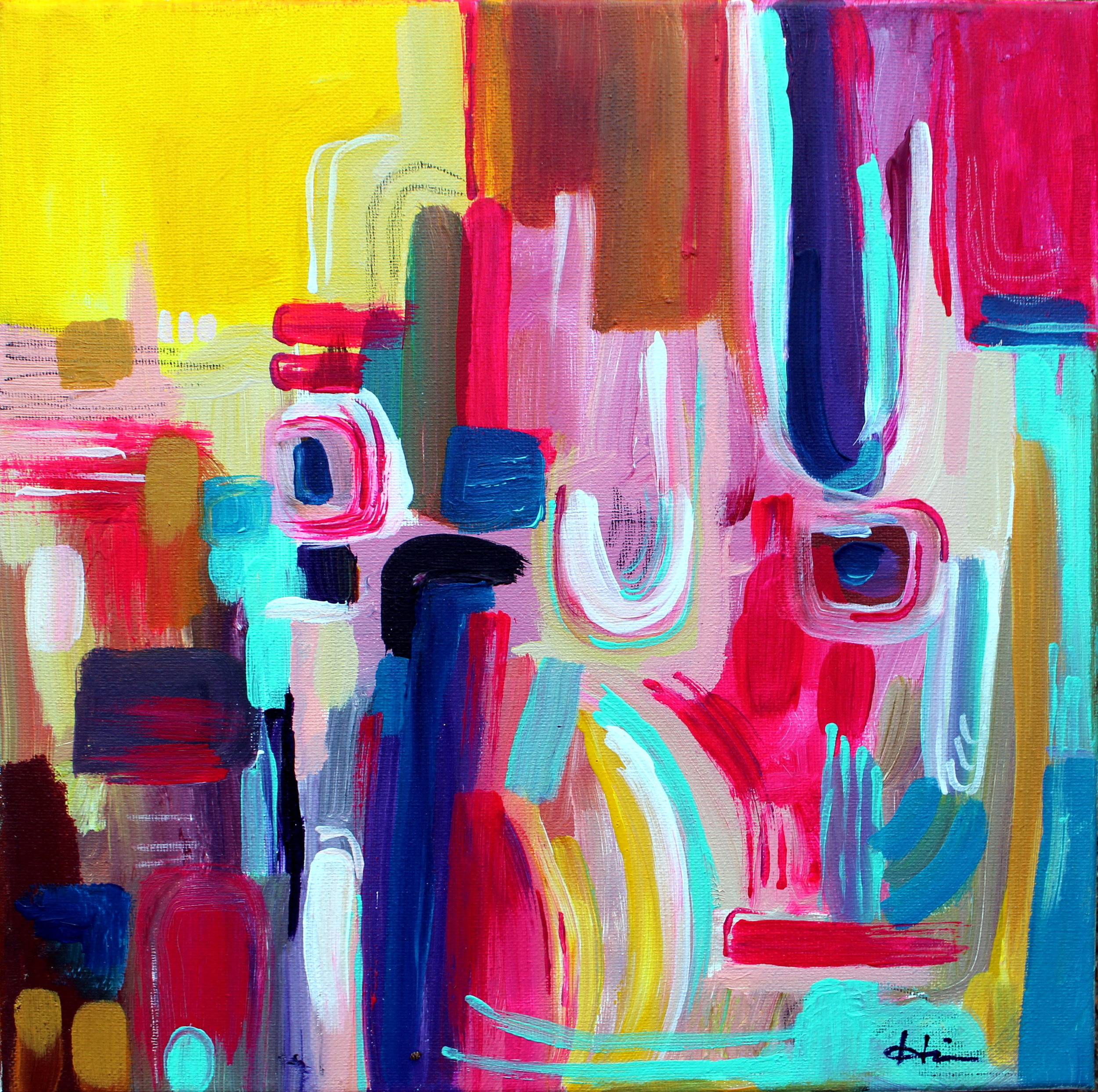 Wildest Moments 1 - 12x12" - Original Abstract Painting
From My 'Wildest Moments' Collection
12x12 inch acrylic on canvas. Comes signed front and back. Ships flat.
(gallery wrapped around 5/8" frame)
I'm so excited about be this piece because it's the first creation in my new series called, "Wildest Moments". The series consists of all abstract pieces with vibrant colors and spirited shapes and movements. I fell in love with this color palette so I decided to create a body of work with it and integrate my standard energy and experimental shapes/lines. I have to say, this is my first 'group' of works that really talk to each other. Each piece is so special on its own and is also a beautiful addition to the collection as a whole.
I coat all canvases with Liquitex Gloss to protect your painting from the elements. This is very important to ensure your investment lasts the test of time.
sold out